YDS9000HR Eight-Channel HD HDMI Encoder highly integrated hardware and software. With 8 channels HDMI input, by real-time H.264 and H.265 encoding, output RTMP/HTTP/RTP/UDP Standard TS & ASI for DVB-C/DVB-T/DVB-S/S2 system.

YDS9000HR is convenience for you to send streaming to IPTV Media Streaming Server, such as wowza, Xtream Codes, or DVB modulators.

YDS9000HR by compare with 2 STBs' HDMI input signals, automatically detect & hide the different video contents, such as the hashcode/video logo/watermark, etc.. (2 HDMI input, 1 stream output) *1, Two STBs' output HDMI must be same channels (programs), and STB need to be same brand, same settings.

YDS9000HR only support output 4 hashcodes remove streams when do compare for hiding watermark.

YDS9000HR will greatly save the network traffic, electricity and space utilization rate, improve the live operator front-end equipment reliability, reduce operating costs and entry barriers

Key Features:

Video Encoding: H.264/Mpeg4,H.265/Hevc
8 channel HDMI capture, real-time HD encoding
Add/Remove water-mark dynamically 4 channel simultaneously from 8 channels
Providing Multiple Protocol RTMP/UDP/HTTP/RTP
Support 1280*720P@50/60, 1080i@50/60 resolution input, output ASI &RJ45 100/1000Mbps
Support multiple equipments display at the same time on a computer
1.5U chassis , low power consumption, less than 70W
Greatly save on network traffic, electricity and space usage
HDMI Input: 720P@50/60 1080i@50/60

Encoding Output - GPU designed for H265 encoding:
with compared function: max 4 channels H265/264 1080p@50/60fps
Normal Encoding:
H.265 - 4 channels 1080p@50/60fps & 4 channels 1080p@30fps
H.264 - 8 channels 1080p@25/30fps


Technical Specifications:

Item

Description

Basic Parameters

Input Interface

8 x HDMI

Output

ASI & RJ45 100/1000Mbps

HD format

1280x720p@50/60, 1080i@50/60

Protocol

RTMP/UDP/HTTP/RTP

AC in

110/220

AC rate

50/60Hz

Power consumption

Less than 70W

OS

Cent OS

Size

1.5U chassis

Weight

4.5kg

HDMI Input & The suggestion streaming quality as below

HDMI Input

Stream Quality

Stream Resolution

1080i@50/60

Super

1920*1080P@25/30

Ultra

1440*1080P@25/30

720P@50/60

Excellent

1280*720P@25/30 50/60

Good

1120*630P@25/30 50/60

Fair

960*540P@525/30 50/60

Poor

800*468P@25/30 50/60

Mobile

480*270P@25/30 50/60
Basic Functions: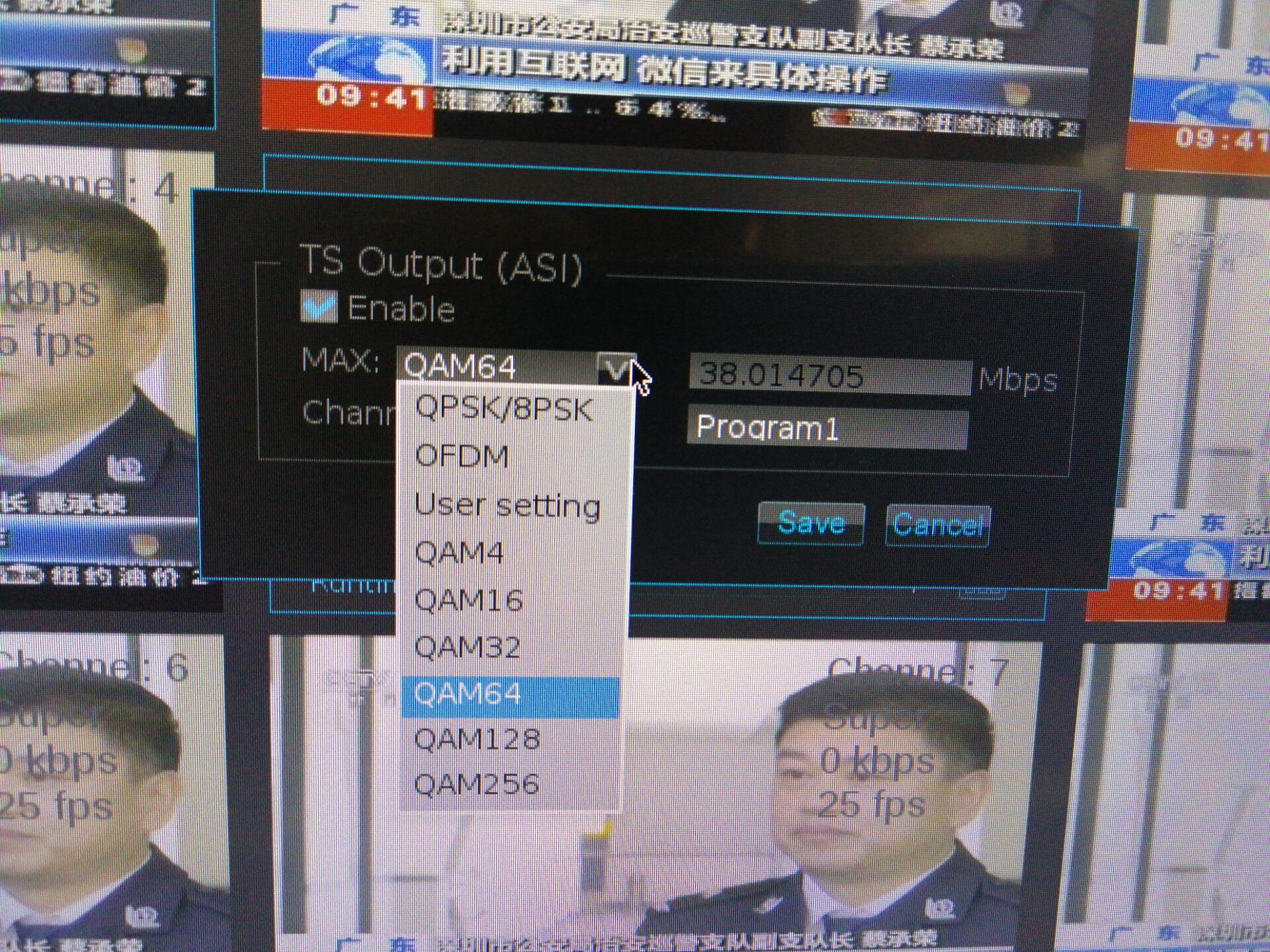 Accessores - Virtual HDMI Display Adapter
Virtual HDMI Display Adapter is a device to cheat the computer connected with a HDMI display, when our Encoder connected by Teamviewer or your HDMI display not always on, you can connect it to encoder display port instead of HDMI display.